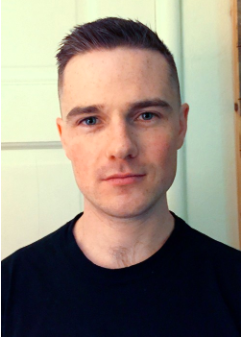 James Walsh
Cornell University
Email: jameswalsh@cornell.edu
Google Scholar

About Me
I am a Klarman Postdoctoral Fellow at Cornell University.
My research is primarily in mathematical logic and the foundations of mathematics. I have additional interests in generative grammar and the philosophy of language.
I received my Ph.D. from the Group in Logic at UC Berkeley and my Sc.B. from Brown University.
Papers
A note on semantics and pragmatics
Under review
A note on absolute generality
Under review
A note on model-theoretic skepticism
Under review
Epistemic aspects of consistency proofs
Under review
Incompleteness and jump hierarchies, with Patrick Lutz
Proceedings of the American Mathematical Society, 148(11):4997--5006, 2020 [published version | arXiv]
Reflection ranks and ordinal analysis, with Fedor Pakhomov
The Journal of Symbolic Logic, 1--34, 2020 [published version | arXiv]
A note on the consistency operator
Proceedings of the American Mathematical Society, 148(6):2645--2654, 2020 [published version | arXiv]
On the inevitability of the consistency operator, with Antonio Montalbán
The Journal of Symbolic Logic, 84(1):205--225, 2019 [published version | arXiv]
Usable security as a static-analysis problem, with Kathi Fisler, Shriram Krishnamurthi, Hannah Quay-de la Vallee, William Zimrin
Proceedings of the Association for Computing Machinery, New Ideas, New Paradigms, and Reflections on Programming & Software:1--16, 2013 [published version]